Experience more at Storsudret
The five southernmost parishes of Gotland form the district Storsudret (The Great South). With its spectacular nature, most hours of sunshine annually in the entire country, and plenty to see and do, the southern cape is a destination for anyone seeking experiences out of the ordinary.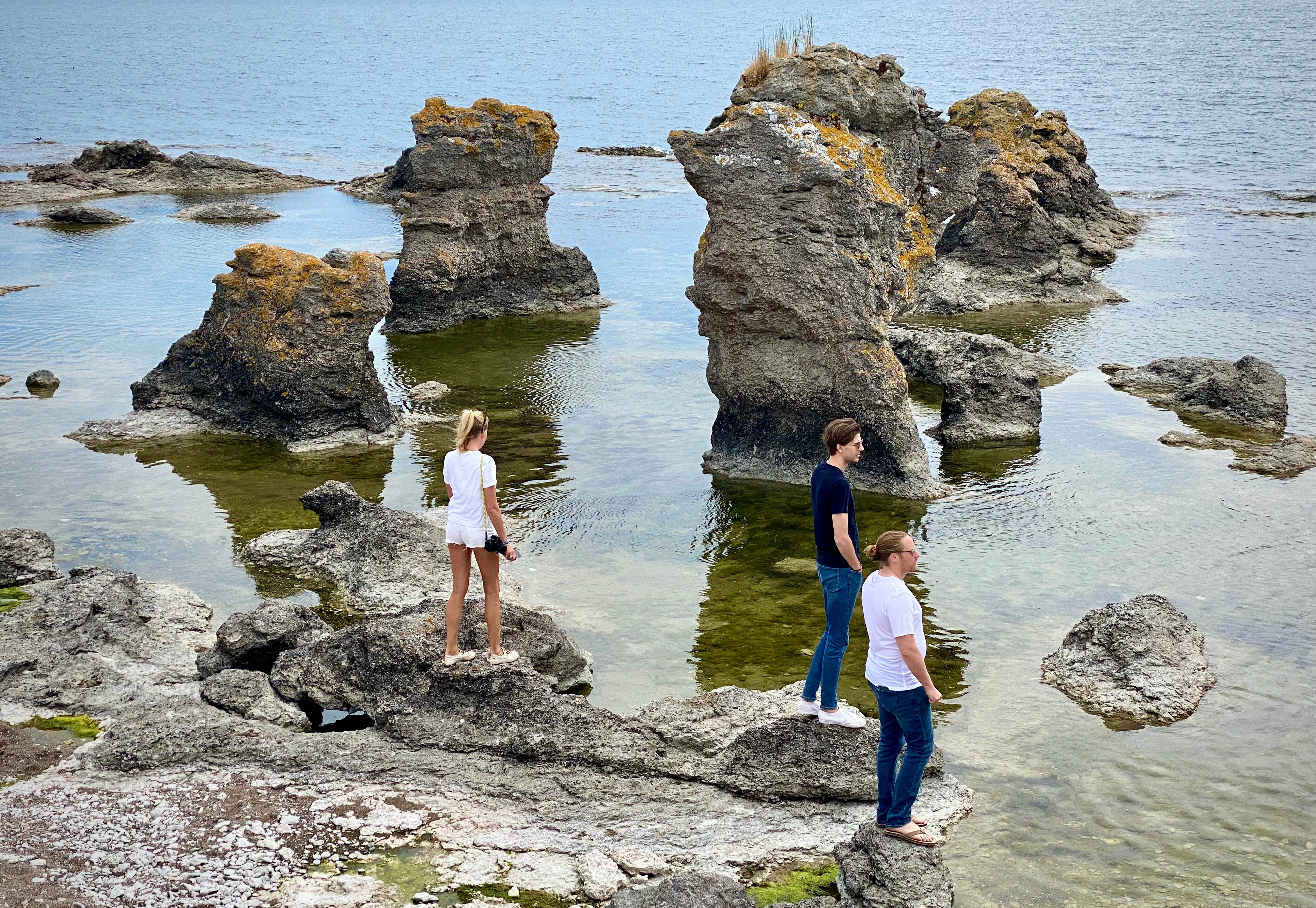 Nature and activities
Wherever you set foot on Storsudret, the sea is close by. On the eastern side you will find beaches that are good for sunbathing and swimming, and along the western coast there are high plateaus that offer coastal views. In between, moorland spreads out, rich in fossils of plants and animals that lived on the island 400 million years ago.
Storsudret is an active agricultural area. The small-scale farming landscape tells a story from the past while looking into the future through conscious organic farming. There are many farm shops. The latest and most exciting addition is Sibbjäns, with animal breeding, vegetable growing and distillery – all with a focus on sustainability.
Holmhällar nature reserve is a must when you come to Storsudret. Both to walk through the spectacular rauk field, and to see the small fishing huts that border the white sand dunes of Austre.
"Vacker kustväg" (scenic route) is the road that winds along the water's edge towards Hoburgen. It is bordered by nature preserves "Husrygg" and "Vaktbackar" with their gently shaped ridges and peacefully grazing sheep. At the end of the road, the landscape turns into impressive rock formations which seem to be leaning out over the sea.
Hoburgen consists of five limestone reef cliffs. Here you'll find mythical caves and 30-meter-high plateaus that offer a magnificent view of the Baltic Sea, the coastal meadows and the surrounding fields. The location is also perfect for bird watching. In spring and autumn, migrating birds rest in the fields and all year round you may see eagles soaring in search of prey.
If you are curious about how people lived and worked here in ancient times, Gotland museum recently installed a historical trail around Hoburgen. Along the 1000-meter-long walk you'll find signs that tell you stories of the Viking settlments and their buried treasures, as well as how the shipwrecks, slayings, plunders and rescues took place. If you are interested in geology, there is an explanation for the connection between the famous rauk Hoburgsgubben and tropical seas. The trail starts on the parking lot, right in front of Majstre.
A good way to explore the area up close is to rent a bike or hike on smaller back roads in one of the five beautiful parishes. For i further inspiration and information about trails and other hidden gems – please click here!
Beaches
There are beautiful beaches on both the eastern and western sides of Gotland's southern cape. Along the west coast, they are scattered and smaller, while the east coast has long sand dunes providing easy access to the water and lots of space for sports.
Austre: Beautiful beach on the eastern side, perfect for anyone who wants to swim and play beach tennis. Look for a beach sign on the road leading south from Hamra, past Holmhällar Nature Reserve in the direction of Nore.
Burgsviks harbour: Child-friendly beach with playground adjacent to the harbour. Further out on the pier there is a diving tower and deeper water as well as a sea sauna that can be booked by private parties. www.burgsvikshavsbastu.se
Faludden: On the beautiful neck of land called Faludden, east of Burgsvik, there is a shallow beach with warmer water than elsewhere. Close by is Skalpvik, another peaceful beach.
Fide Sea Pool: By oxygenating and pumping warm water from the shallow bay into a basin, this pool will help save Burgsviken. The beauty of the method is that the bathing temperature in the pool is constantly 4–6 degrees higher than in the sea outside.
Vändburg: Sandy beach in the bay north of the old fishing village of Vändburg, located on the eastern coast between Hamra and Holmhällar Nature Reserve. Especially nice for sunbathing when the wind blows from the west.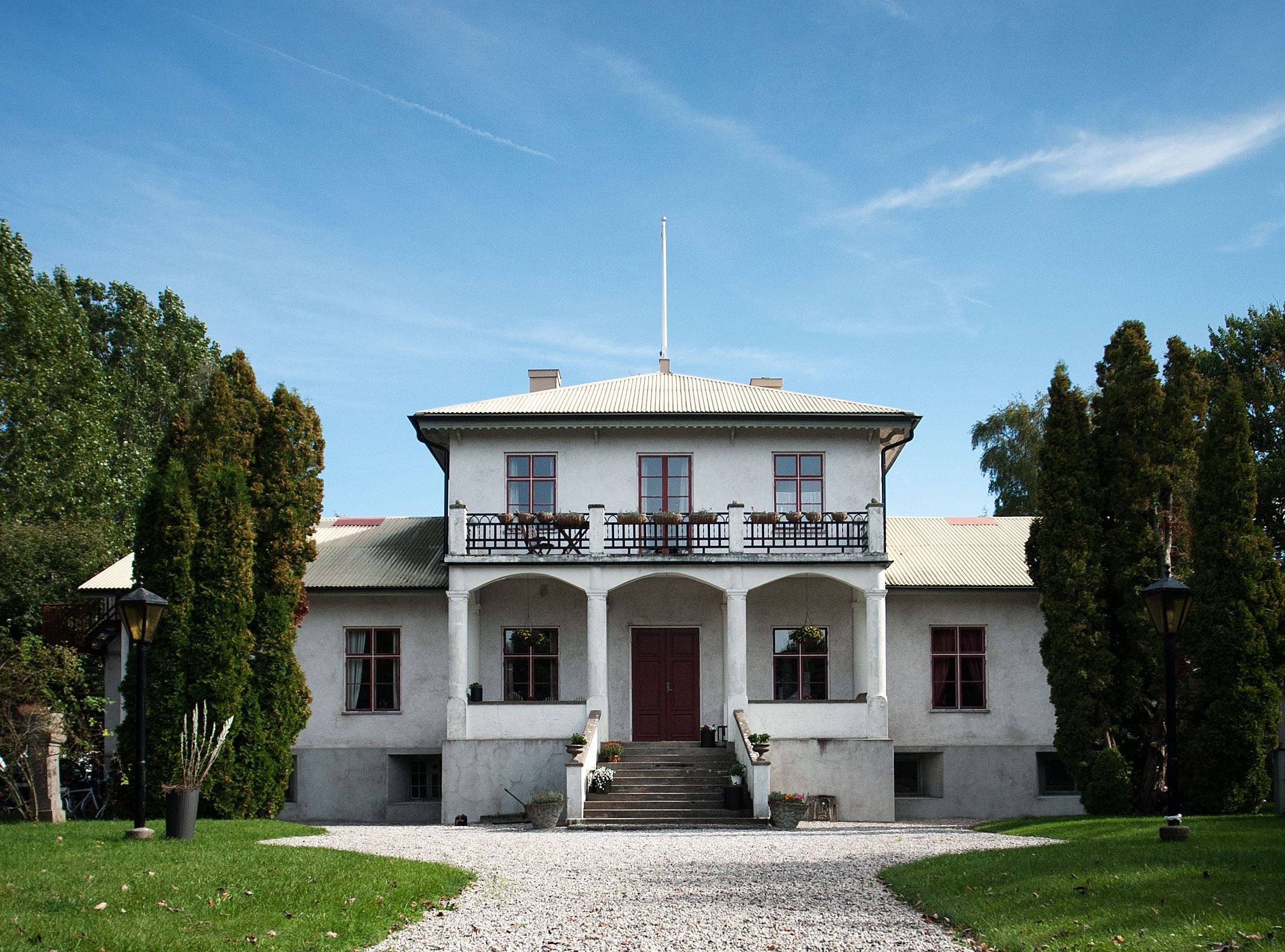 Accommodation
Burgsvik is the village providing general services to everyone living in or visiting Storsudret. Thanks to a well-known TV music show being filmed here, the southern tip of Gotland has become a new hotspot. High season runs from mid July to mid August. It may be difficult to find accommodations during this period, so make sure to book your stay well in advance.
Bocksarve Bo och Rum – Two charming apartments in a renovated barn in Burgsvik. For rent during June–September. Perfect as a starting point for hiking, cycling or just enjoying the day. Several restaurants within walking distance.
Burgsviks camping – Quality camping with swimming pool and small cabins. Located a stone's throw from Burgsvik's harbor and a 10-minute walk from grocery store and gas station.
Fide Äventyrsby & Camping – Child-friendly site in Fide. Stay in a wooden cabin and let the kids ride the slide right out of bed, or rent a small house by the sea. Unless you are camping, that is.
Grå Gåsen (picture above) – Boutique hotel in Burgsvik, offering barefoot luxury. Relax by the pool during the day and enjoy dinner in the barn at night.
Gåsen Out – Bed & breakfast located about 1.5 km north of Burgsvik. On the premises you will find newly built padel courts and a bistro.
Pensionat Holmhällar – Classic guesthouse located next to a rauk field and sandy beach. Book a single or double room with shower and toilet, or rent a fully equipped cabin for up to 6 people.
Sjövärnsgården – Seaside hostel at the foot of the Hoburgen cliff, closest accommodation to Majstre. Simple standard with  great ocean veiw.
Rent a house/cottage: Search among rental objects on Airbnb. There you may find both limestone houses and furnished Gotland barns to rent.
Parking spaces for mobile homes:  There are several places where you can park for the night. Please click on this link for dedicated trailer parking information.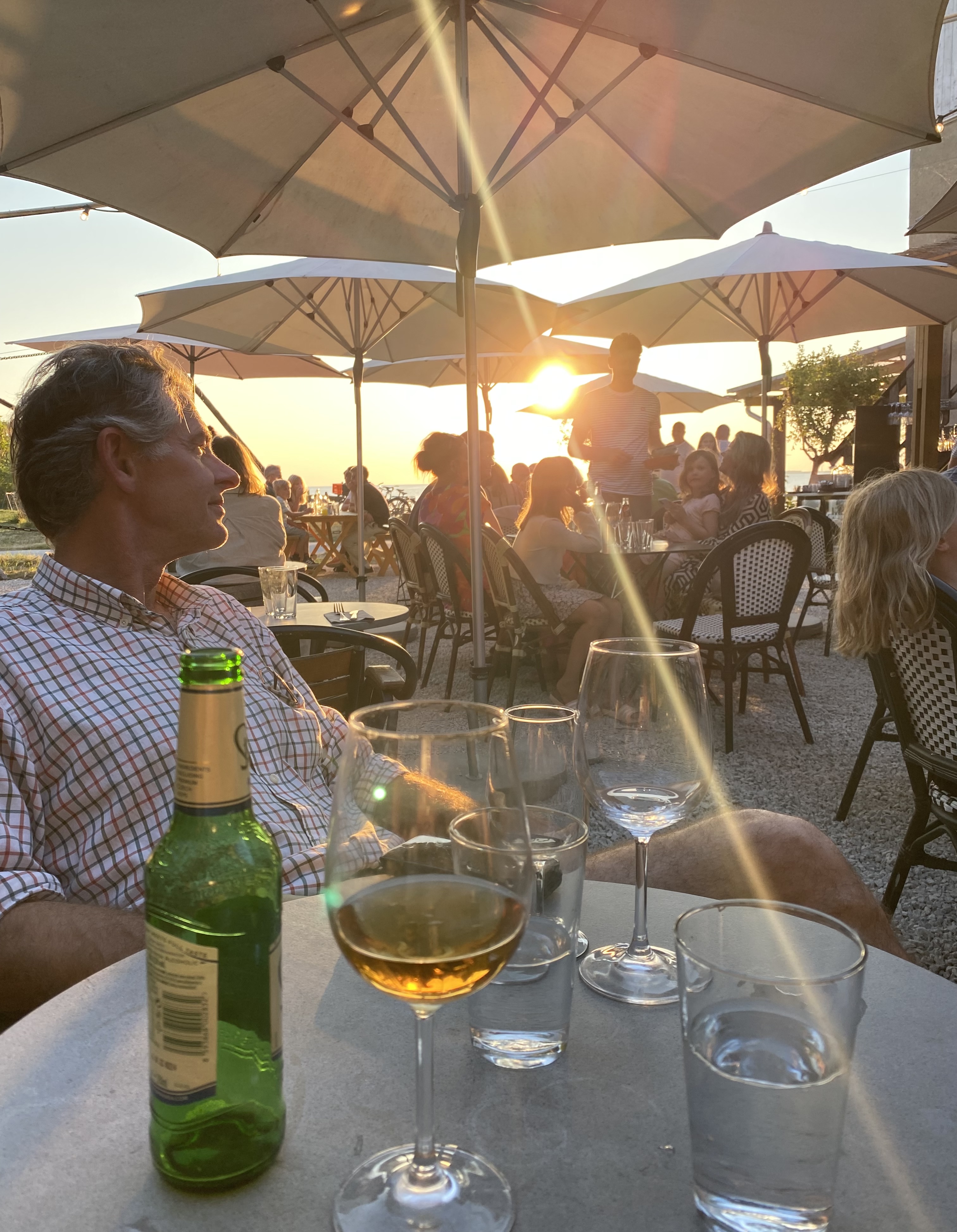 Restaurants and cafes
Storsudret is also known for really good restaurants and cafes, all within a couple of miles. Thanks to renowned chefs and restaurant owners, the area has become an attractive destination for foodies as well as travelers where food is of great importance to the experience.
Burgsvik Brewery – In a warehouse in the middle of Burgsvik, ten kinds of beers and vintage products such as Whiskey Stout are brewed. From malt to bottle. Brewery tours and Summer Bar are organized during the summer.
Busters – Ice cream bar located along Burgsvik's main street. Wall to wall is a new home furnishings store well worth a visit.
Burgsviks krog – Restaurant run by local heroes Robin and Ellen. Open all year round, serving homemade food and pizza for lunch and dinner. Pool table and recurring rock nights.
Grå Gåsen – During the summer season, a renowned chef makes a guest appearance in hotel Grå Gåsens's cozy barn. Delicious food and often crowded, so book a table well in advance!
Guldkaggen by Allergine (picture above) – Restaurant in Burgsvik harbour, run by star chef Danyel Couet. The French-inspired menu is prepared next to the tables outdoors, contributing to a nice piazza feel.
Gåsen Out – Bistro a few kilometers north of Burgsvik. Serves simpler dishes, beer, wine and coffee. Live music, quizzes and themed evenings during high season.
Hamra krog – Nina and Jakob Ringbom is the couple behind the best French cuisine on Gotland's southern cape. Bohemian place with high ambiance and delicious dishes.
Körsbärsgården – Bistro and café that offers tasty food and home-baked pastries for coffee. A stop on the way in this beautiful, white oasis is highly recommended.
Majstre – Restaurant located in the middle of nature at Hoburgen. Astonishing view of the sea and a kitchen delivering Gotland culinary experiences for all tastes.
Martina's food truck – Storsudret's profile #1, Martina Jakobsson, often brings her food truck to the beach in Vändburg or stops it outside the cinema in Burgsvik. Try her fresh pokebowls!
Pensionat Holmhällar – Rustic and price worthy lunch restaurant among the pines, right next to the mighty rauk field and the beautiful beach.
Vamlingbo Prästgård – Lunch and coffee served in the vicarage cafe. Some ingredients come from kitchen's garden, the rest from local farmers. The floral splendor surrounding the outdoor dining area is worth a visit in itself.
Snausarve Brewery – An old stable converted into a family owned brewery. Wall to wall is the pub serving food, home-brewed beer, Gotland spirits and wine. During the summer, markets, concerts, art courses, massages and story readings are arranged.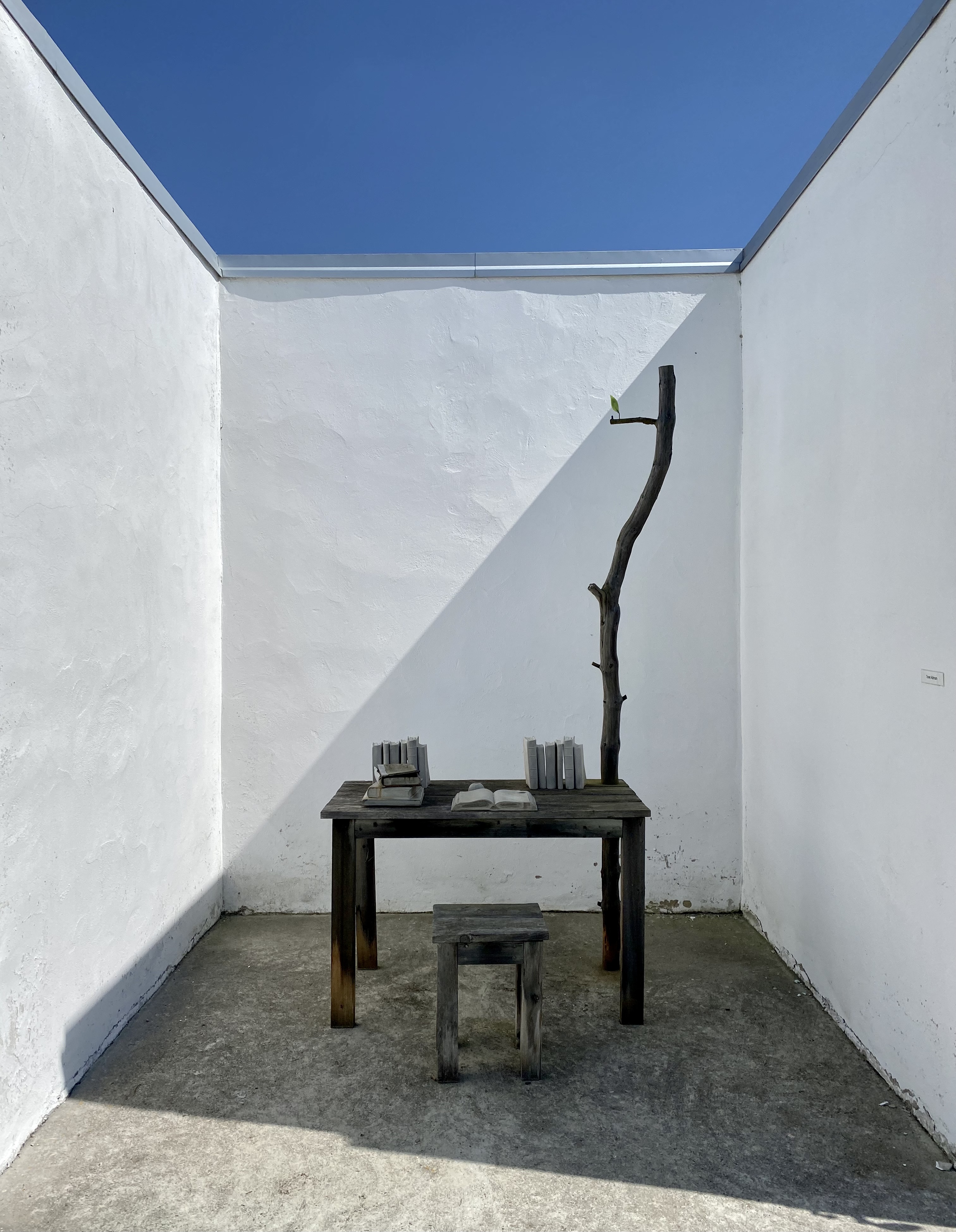 Culture and other attractions
During summer, southern Gotland churn with a rich entertainment and cultural life. Within a relatively limited area, several excellent artists, exhibitors and museums come together. There is also a flourishing garden center and several small shops where you can buy products directly from the people who made them.
Bottarve Museum is located in Vamlingbo parish. The old farm has become a go-to-destination due to its originality and insight into late 19th century life conditions. The museum also has a nice café and a shop with quality Gotland handicrafts. Outside children can enjoy a playground from the old days.
Fide Fajans – Well-known pottery along road 142, about five kilometers north of Burgsvik. In a glass veranda with climbing cress flowers and vines up to the ceiling, artist Ingela Karlsson is selling her crafted plates, bowls and jugs in white faience glaze with touches of thin pastel colors. Here you will find both beautiful everyday porcelain and collector's items.
Gotlands Sock Factory (Strumpfabrik) is actually a shop located on Burgsviksvägen 31. In here, the couple Ulrika Ek and Urban Gustavsson, sell beautiful, knitted clothes and socks in natural materials under their own brand. All production takes place in Boge on northern Gotland.
Körsbärsgården's Art Hall and Sculpture Park (pictured above) – Housed in a beautiful garden laid out for exhibitions as early as the 1940s. In the architecturally award-winning gallery with associated pavilions, Marita and Jon Jonsson exhibit Swedish and international contemporary art, and in a small house nearby, creative activities are conducted for younger talents.
Långmyre Vineri – Local wine producer that started in 2018 by Emma Serner, sommelier, and Andrea Guerra, master winemaker with roots in Italy. Their five-hectare vineyard in Hamra delivers small quantities of exquisite white wine and a fresh, fruity rosé. If you want to know more about what it takes to run a winery on Gotland, you can book a tour of the winery in Burgsvik, where the couple demonstrates the refining process. 
Museum Lars Jonsson is located on the upper floor of the heritage listed Vamlingbo vicarage built in 1779. This is where the celebrated bird painter Lars Jonsson's paintings are displayed, often with motifs from the shores of Storsudret. When you are here, take the opportunity to visit Vamlingbo church. It was built in the 13th century, in sandstone with supporting columns of alternating white and pink Hoburg marble.
Naturum museum is an exciting interactive exhibition about the island's unique nature, fauna and geological history. Housed in a beautiful barn in front of Vamlingbo vicarage.
The ceramics studio – Pottery run by LottaMari Eriksson, opening up in Fidenäs during the spring of 2023. Her design is beautifully stripped down with exquisite details inspired by Gotland. The clay and glazes recall the sea, the sand, the limestone and the mysticism of the Middle Ages. Perfect gifts for those who seem to have everything.
Vamlingbo Kulturscen is a new venture, located in the barn opposite Naturum museum. In the long and narrow space, with room for about 80 people, both theater and music are played. The repertoire includes world-famous artists within jazz to classical music.
Vamlingbolaget, on the road opposite Vamlingbo church, was started by Kristina Torsson in 1983. She was already a well-known Swedish fashion designer, textile artist and entrepreneur who co-founded the textile company Mah-Jong in Stockholm in the 1960s. In the shop you can buy clothes and accessories with her beautiful designs, often inspired by nature and animals or from art.
 
Welcome to the southern tip of Gotland!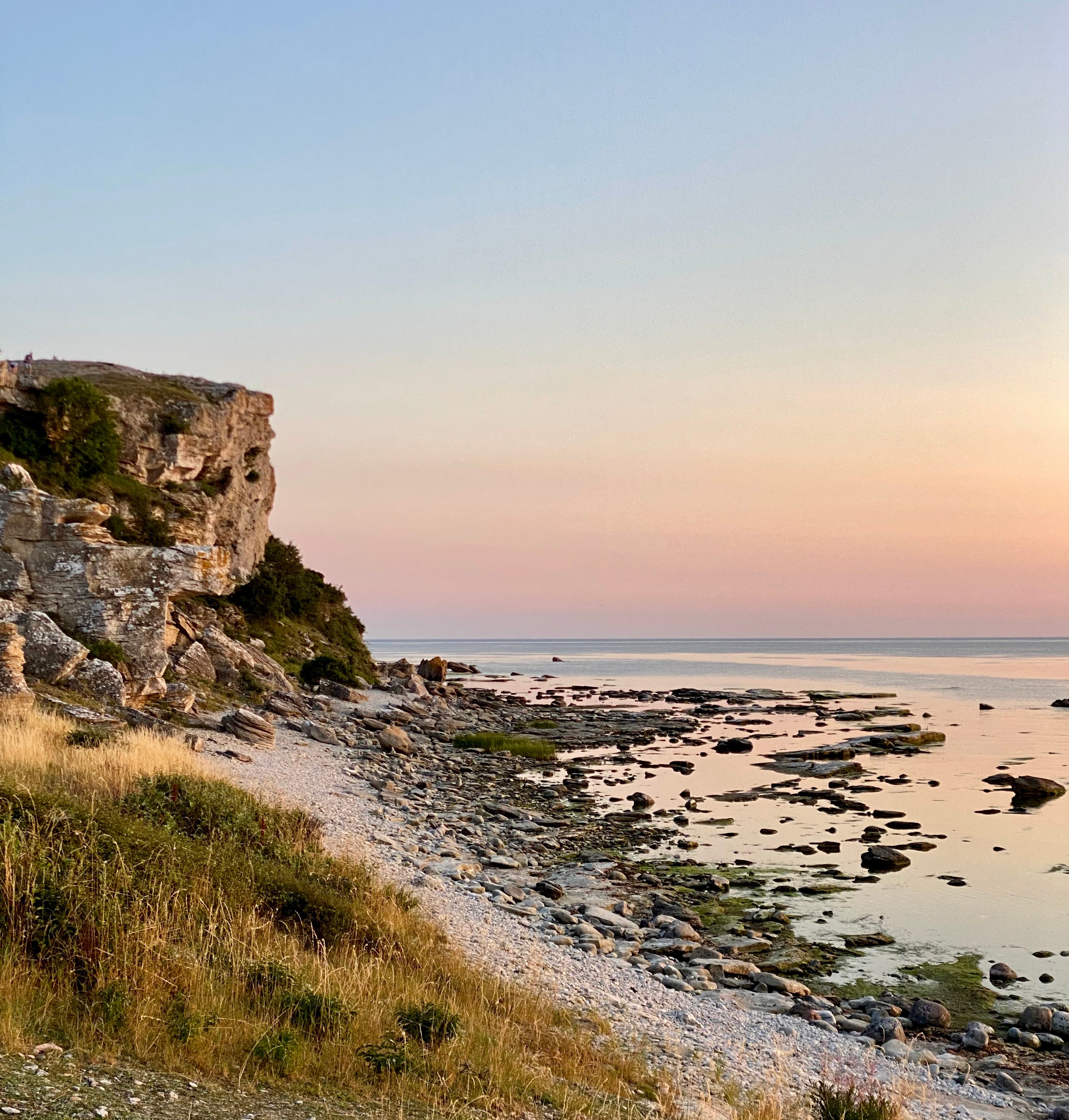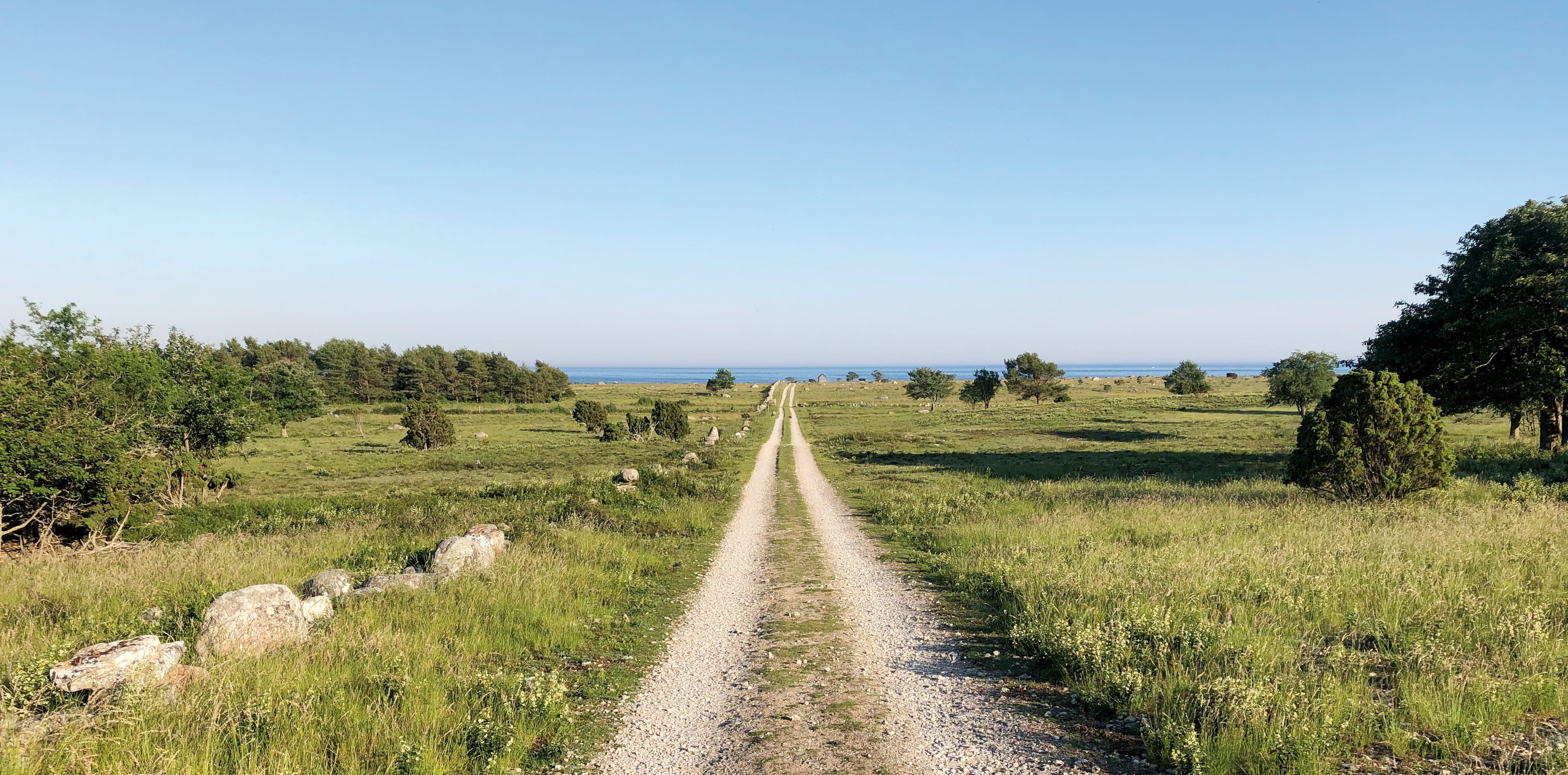 Experience more at Storsundret
The five southernmost parishes of Gotland form the district Storsudret (The Great South). With its spectacular nature, most hours of sunshine annually in the entire country, and plenty to see and do, the southern cape is a destination for anyone seeking experiences out of the ordinary.
Start from Burgsvik and continue straight south for about 12 km, until the sign Vacker kustväg till Hoburgen appears. Turn right and follow that road to the sea where it turns left and then continues southward. When the high limestone cliffs tower up, you have arrived at Majstre Restaurant Bar & Café.
Monday - Sunday

Closed
Thursday 31 August the café is closed
The last day of the season is September 20
Mon - Sun

Closed
On August 19, the restaurant is booked for a wedding and is therefore closed all day
August 27 is the last day we are open for the season