It was the unique location on Gotland's southern cape that made us buy Majstre. To us, it was unthinkable such a destination, loved by so many and with such breathtaking sea views, would just shut its doors if no one decided to take over ownership. So in September 2020 we stepped in. Since then we have put our minds, hands and hearts into restoring this architectural gem, designed by Nils Carlsson, from the ground up. 
Our purpose for the renewal has been to highlight the characteristics of the Japanese-inspired building and create an interior in harmony with the surrounding landscape. By using nature's own materials and colors in the interior, the lines between inside and outside have been blurred in order to give the visitor a feeling of being one with nature. In the renewal of Majstre, we also created a new food concept. The starting point for our new kitchen is focus on modern food craftsmanship inspired by the Gotland larder and locally grown ingredients. On the menu you will find culinary dishes with lamb and halibut, as well as a saffron pancake served with homemade salmberry jam, whipped cream and candied almond crumble, giving the island's most loved dish a new twist.
It is with a wholehearted commitment to nature, food and people that we welcome you to Majstre Restaurant Bar & Café – where the sun sets in the sea.
Marie & Carl
 
PS. Majstre originates from the German word "meister", meaning "master" in English. The restaurant is built on land that once belonged to a German master stonemason who came to Sundre in the 13th century to build the church. He fell in love with the area and decided to settle down in the parish.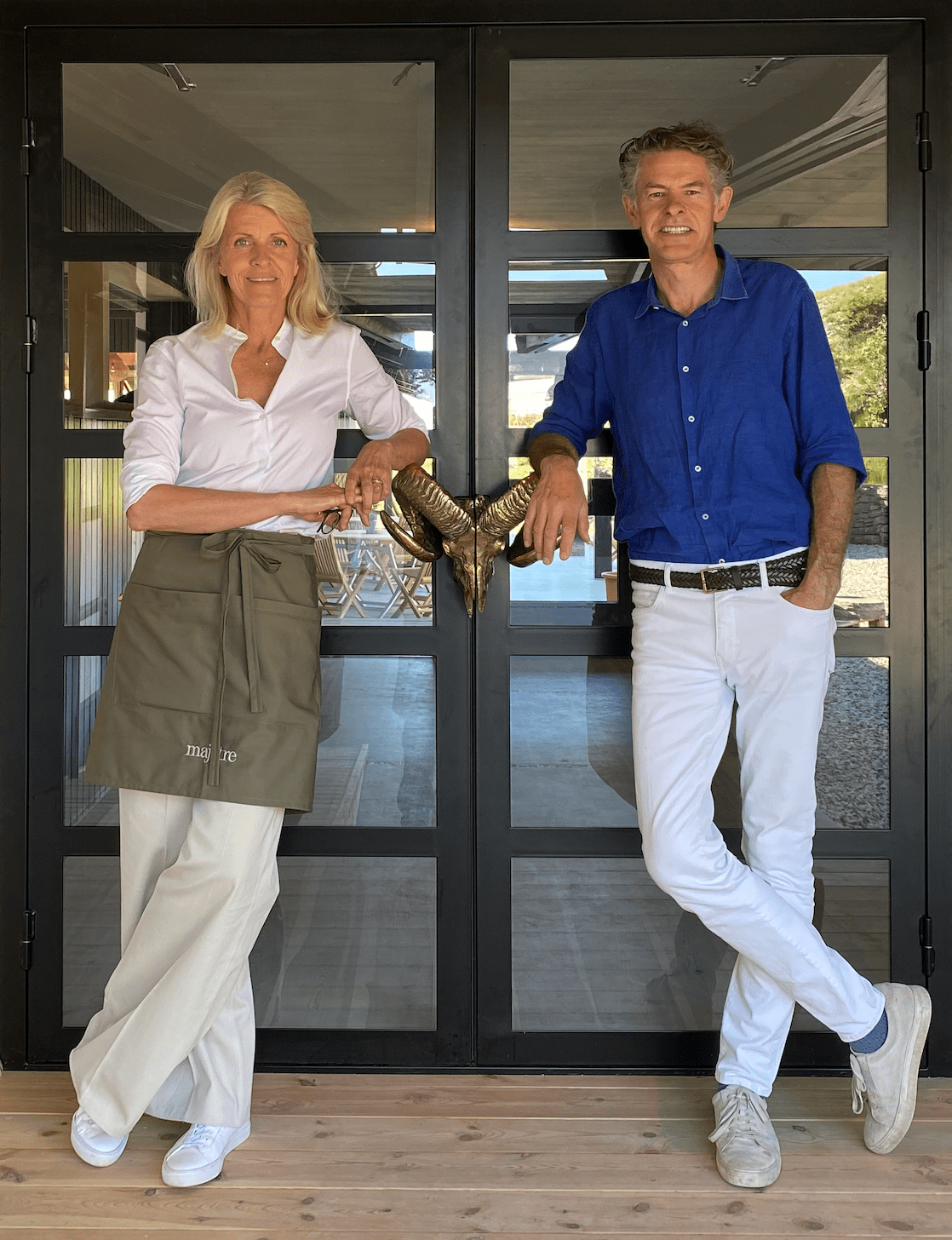 "Bringing the restaurant with Gotland's best location into the 2020s has been a dream project."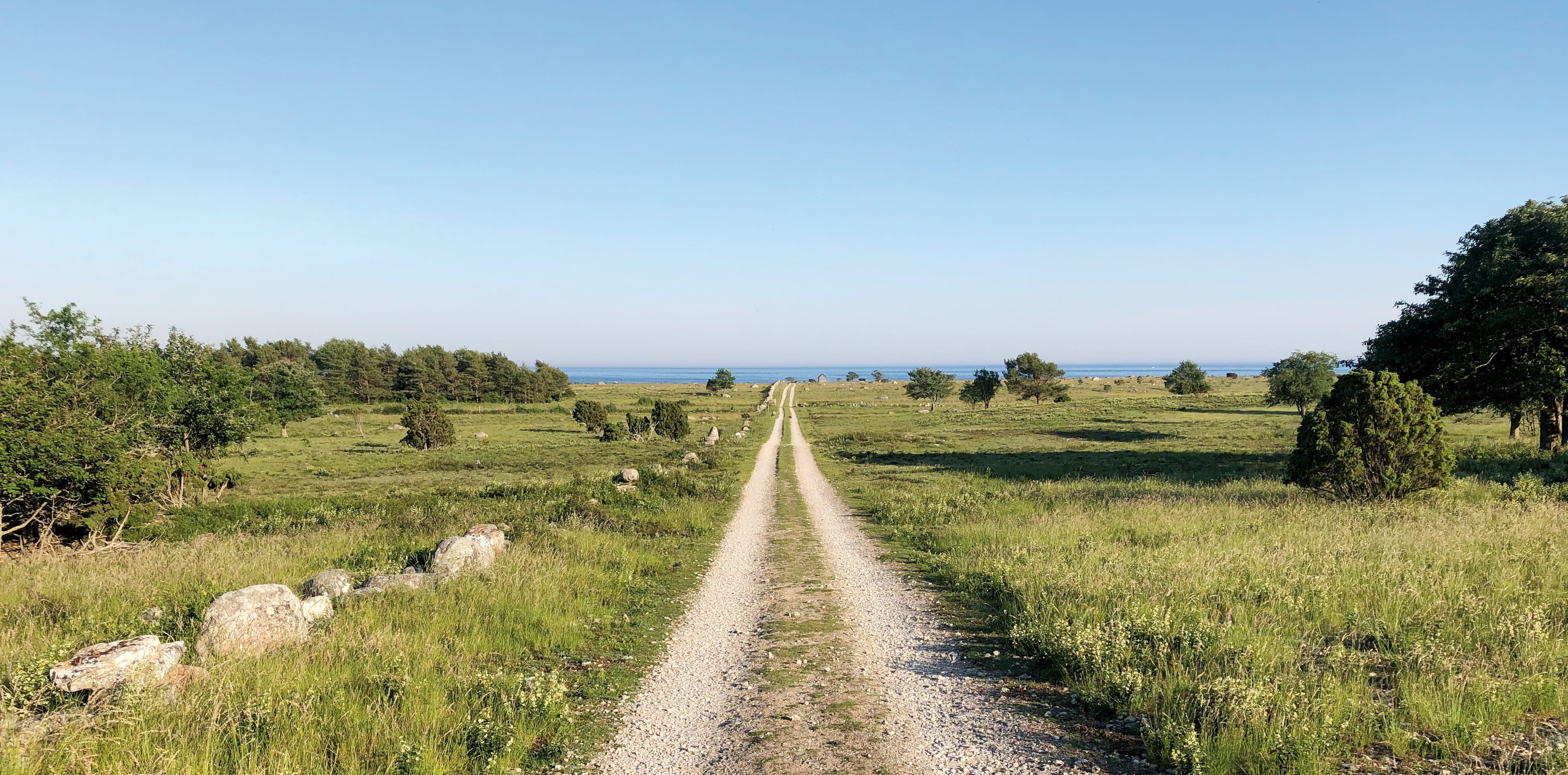 Experience more at Storsundret
The five southernmost parishes of Gotland form the district Storsudret (The Great South). With its spectacular nature, most hours of sunshine annually in the entire country, and plenty to see and do, the southern cape is a destination for anyone seeking experiences out of the ordinary.
Start from Burgsvik and continue straight south for about 12 km, until the sign Vacker kustväg till Hoburgen appears. Turn right and follow that road to the sea where it turns left and then continues southward. When the high limestone cliffs tower up, you have arrived at Majstre Restaurant Bar & Café.
Monday - Sunday
Thursday 31 August the café is closed
The last day of the season is September 20
Mon - Sun

Closed
On August 19, the restaurant is booked for a wedding and is therefore closed all day
August 27 is the last day we are open for the season